My research interests: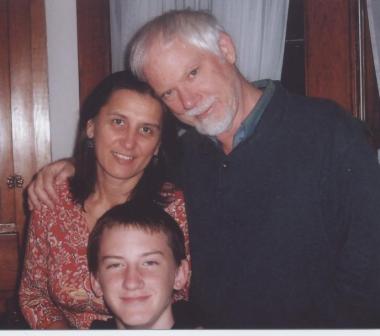 As a folklorist steeped in the ethnography of performance and communication, I have found myself on the edge and sometimes in the middle of many richly expressive moments. This quest has carried me to three continents (and an island or two), into homes, plazas, churches, and cabildos in dozens of villages, towns and cities. It is my style to travel light, avoid the authorities as much as possible, and seek out the good-hearted people of a place, and in this I have been fabulously successful. It has been my fortune to attract or stumble upon a remarkable group of magical helpers, people sharing my own deep-seated reverence for the play of creativity and tradition. I think of Miguel Arizmendi, Francisco Tandioy, Kwesi Yankah, María Juajibioy, Raul Mayo, Luis Alberto Yamberla, Maruja Picuasi, Alonso Díaz, and many others who guided my steps and awakened my mind to the wonders of their native districts. They brought me to the musicians, dancers, poets, and pranksters, to the wise mayores and talented juglares, who animate in their voices and actions the legacies of their regions.
&nbsp
At times I found riddles, or nicknames; at other times ballads, or stories imbued with mythic consciousness. I made it my rule to respond, I hope with some agility, to what occupied the energies of those around me. With my visually-oriented wife, Patricia Glushko, whose photographs are featured in so much of my work, and more recently, our son Michael assisting in Ecuador with the videotaping, I have had some success in documenting the performances of these talented traditional artists, some of which we share with you on this website. Having entered the blessed state of retirement, I continue to work with these materials, and, in contact with often the children and grandchildren of the people I first knew in these places, I seek further understanding of expressive culture as it reflects and shapes society.
&nbsp
A shout-out here as well to my intellectual mentors: at the University of Texas, Américo Paredes, Richard Bauman, Joel Sherzer, Brian Stross, and Roger Abrahams; at Indiana University, Richard Dorson, Henry Glassie, Luis Dávila, Linda Dégh, Linda Schwartz, and Anya Royce; and at both places and beyond, too many others to name, my thanks to all who guided me into manifold pathways of understanding — a thousand thanks!

HIGHLIGHT 2023
Review of Suzanne Oakdale's Amazonian Cosmopolitans in the Journal of Folklore Research Reviews
*****
HIGHLIGHT 2022
Retirement Party

In May of 2022, the Department of Folklore and Ethnomusicology threw a grand retirement party for five of us stalwarts, me, Diane Goldstein, Daniel Reed, Greg Schrempp, and Sue Tuohy. I was fortunate to have on hand a fine representation of the immediate family, seen in all our glory here: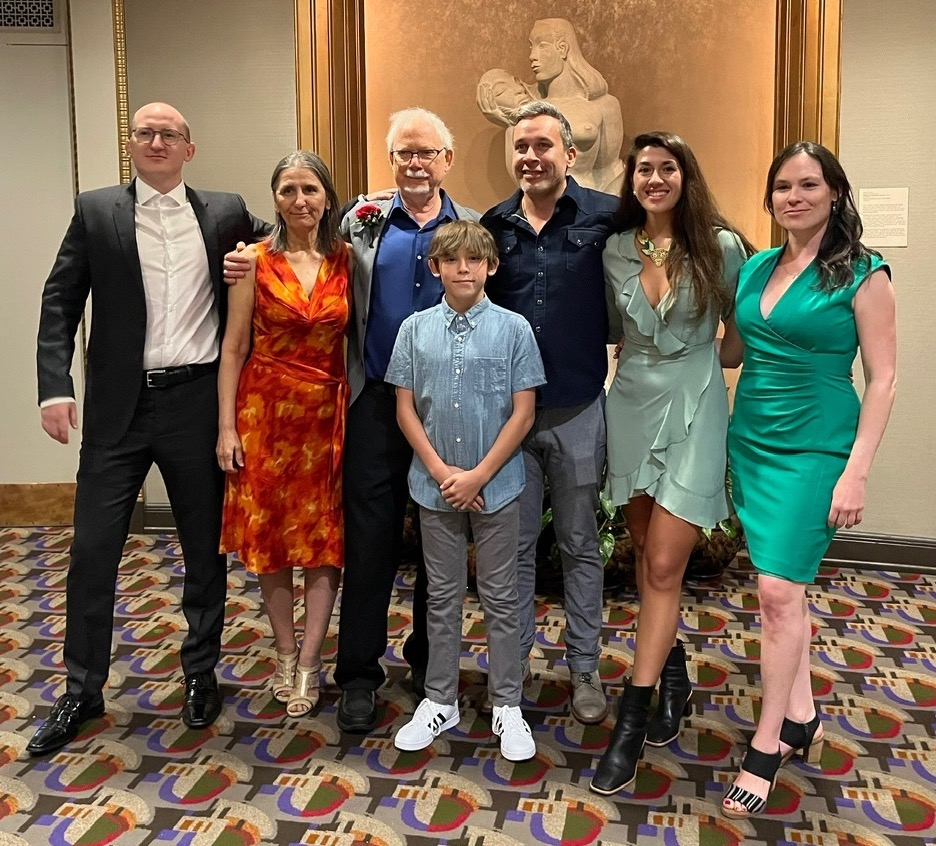 *****
HIGHLIGHT 2021
Performing Environmentalisms: Expressive Culture and Ecological Change (Urbana: University of Illinois Press), which I edited with Katey Borland, Rebecca Dirksen, and Sue Tuohy; it contains my chapter, "Ecoperformativity: Expressive Culture as Spiritual, Pedagogical, and Activist Resource."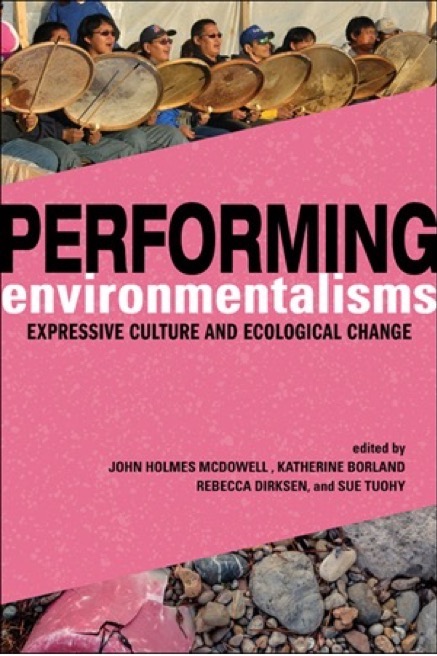 *****
HIGHLIGHTS 2019
Children's Folklore Section, American Folklore Society: Lifetime Achievement Award
UC Berkeley Folklore Podcast: Interview with Visiting Professor John McDowell
folklore.berkeley.edu/podcast(episode 4)
Taita Imbabura: Reverence and Mirth in Mountain Worship.
Folklor Edebiyat (Folklore & Literature): Prof. Dr. Ihan Basgoz 100th Special Issue, pages 759-769: folkloredebiyat.org
*****
HIGHLIGHTS 2018
"Transitionality: The Border as Barrier and Bridge." In Border Folk Balladeers: Critical Studies on Américo Paredes, edited by Roberto Cantú. Cambridge Press, pages 86-101.
"Folklore and Sociolinguistics." Humanities 7, 9: 1-12. http://www.mdpi.com/2076-0787/7/1/9/pdf
"Collage of Colors: Processing Place through Fantasy Play." Children's Folklore Review 39 (2018): 62-91.
https://scholarworks.iu.edu/journals/index.php/cfr/article/view/25376/31238
*****
See the George List collection of traditional Afro-Colombian tales introduced and edited by John with Juan Sebastien Rojas
Animal Tales from the Caribbean
*****
See John's 2015 corrido book --
¡Corrido! The Living Ballad of Mexico's Western Coast
*****
Last Modified August 21, 2018